Best dressed celebs: Priyanka Chopra and Alia Bhatt add a zest of summer to their OOTD this week – The temperatures are rising, and the scorching heat is draining our spirits. But Bollywood stars are tackling the summers with style. Several stars have revamped their wardrobe to get in tune with the sunny weather. We have noticed the summer colours taking over our screens. Be it florals, oceanic colours or summer fabric, stylists are exploring everything in the summer fashion lookbook and we're loving it. See Priyanka Chopra Jonas for example. She has been flaunting summer wear during her trip to Miami and she's not overdoing it. On the other side, Alia Bhatt is adding the summer vibe to her traditional outfits during the promotions of Kalank. But then there was also Anushka Sharma who styled her airport look in a not so summery way, but we couldn't help falling in love with her outfit.
Priyanka Chopra Jonas: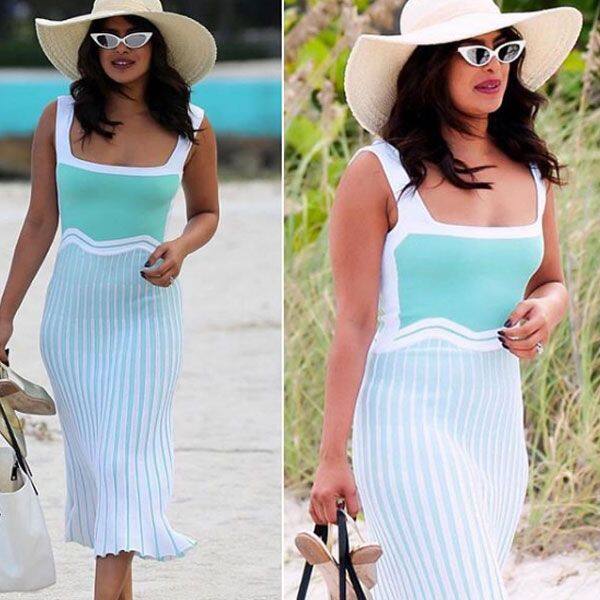 The Quantico actress is seen wearing some beautiful outfits lately. But our favourite of them all is this blue and white dress she donned earlier last week. The PH5 outfit fits perfectly for her day out on the beach and may we add, that huge hat adds the holiday spirit to her #OOTD.
Alia Bhatt:
There are very few occasions when Alia Bhatt's style game fails. This week wasn't one of them. The actress, who has been all over the city promoting Kalank, tutored us on how to add a summer touch to an ethnic outfit. She stepped out sporting an Anita Dongre creation which looked cool for the summer.
Karisma Kapoor:
The gorgeous diva gave us the perfect brunch outfit this week. She was seen stepping out wearing a simple blue dressed topped with a blue and white cape. For a moment, she reminded us of Deepika Padukone from Tamasha's Matargasti song. Karisma chose to walk with comfort when she slipped into a pair of white shoes. We are eyeing a stunning necklace from this look though. Look how fabulous it is!
Trisha: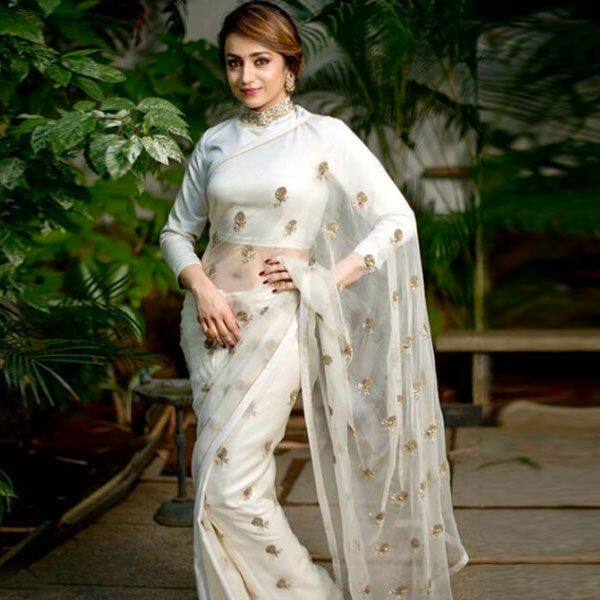 Although we wonder how Trisha managed with the round-necked, full-sleeved blouse, we couldn't take our eyes off her saree. The white sheer saree is nothing extra-ordinary, but it oozes the summer vibe. The actress looked beautiful wearing the outfit. This is one saree we see ourselves pulling off with style at a summer wedding.
Anushka Sharma: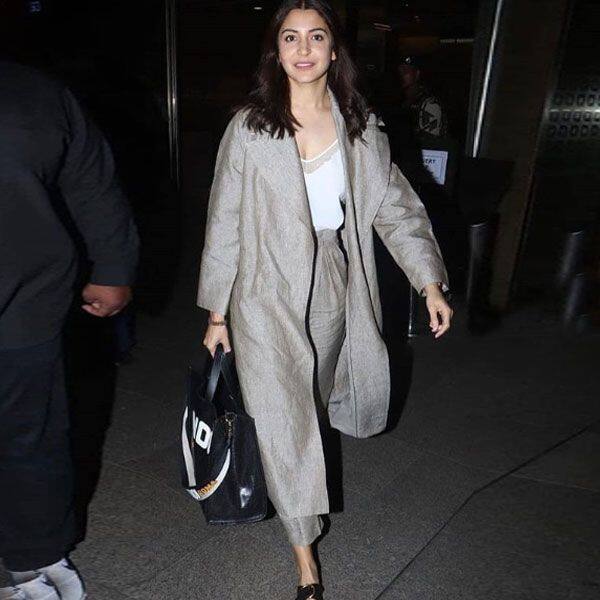 Now, we know that the previous looks have a hint of summer, but can you blame us for not falling in love with Anushka's recent airport look? The actress looked so effortless pulling of the grey pants and matching cape with it. While we wonder how she carried off such a material in this hot weather, we noticed her lacy crop top beneath the jacket that might have helped her cope up with the soaring temperatures.
One thing that was common among all the looks were the minimalistic effort taken to put the OOTD together. The key is to keep it simple. Which of these looks did you like the most? Tweet to @bollywood_life and let us know.
Best dressed celebs: Priyanka Chopra and Alia Bhatt add a zest of summer to their OOTD this week